Supercharge Rankings with the Best WordPress SEO Plugin
This is Why You're Here. So Let's Get to It…
Are you ready to take your on-page SEO for WordPress to the next level? We're not talking about green lights and checkboxes here, but REAL. POWERFUL. SEO tools designed for power users like you.
13 years ago, this WordPress Plugin was created by our SEO agency for real clients. Not just to have more bells and whistles than others.
It's Been Battle-Tested and:
Downloaded over 2 million times
Used to capture countless first page rankings for business in every possible market and niche
Trusted by tens of thousands of business owners to get the job done
Rather than Blow Smoke, Let's Show You What's Inside…
SEO Ultimate PRO is an All-In-One WordPress Plugin designed to increase rankings and get more traffic from search engines. Aside from the modules mentioned in the video, the plugin has dozens of features, however, here's a look at some of the powerful recently released new modules inside the dashboard.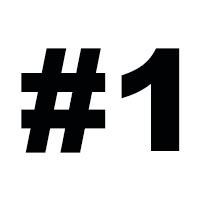 The Silo Builder (Creates SEO Friendly Site Architecture in Minutes Not Hours)…
The Website Silo Architecture Silo Builder (NEW!)
Solid SEO starts with intelligent site architecture, planning, and execution. Site architecture is the foundation of your on-page SEO efforts and provides a semantic base for theme-relevant nested categories and supporting content that search engines rank and reward.
The Deep Silo Builder Module allows you to create intelligent site architecture, navigation and internal link structures in minutes.
Learn how to leverage this powerful and proven functionality using SEO best practices to boost rankings and relevance by design (not by chance).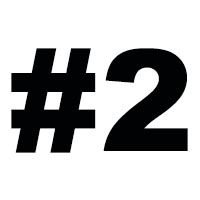 More Schema than Any Other WordPress SEO Plugin (22 Types)…
Structured Data, Schema and Rich Snippets (NEW!)
Rich Snippets (from Schema) STAND OUT in search engines and get MORE clicks to your website… Now you can Instantly Add 22 Types of Valid Structured Markup to your Website for FAQ, Articles, Local Business, Reviews, People, Places, Organization, Events, Video, and more with ease using SEO Ultimate PRO. You can also add your own custom schema as well…
The Deeplink Juggernaut (Adds Internal Links Instantly in Just a Few Clicks)…
Just Add the Keyword, Set it and Forget It…
Internal links are like your website's circulatory system and each link is a vote for your pages and how they ultimately rank in search engines. Most websites suffer from link attrition and lack the necessary link-flow to critical pages.
Now, with the Deeplink Juggernaut a few clicks and adding some rules to reign things in, you can instantly leverage PageRank from aged content (and any new pages you create) to automatically link to the proper page (with the anchor text you specify).
The Deeplink Juggernaut Module allows you to create intelligent internal link structures in minutes. You can even add rules for frequency (to link targets) to make sure only specific links are added to your destination pages.
Learn how to leverage this powerful and proven functionality using SEO best practices to boost rankings and relevance by design (not by chance).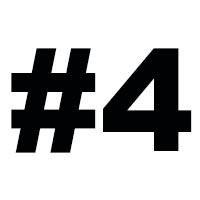 Global Mass Editor (Edits up to 100 Pages, Posts & Post Types at a Time)…
Everythings Better In Bulk (Saving Time Means Saving Money)!!!
Why struggle with editing pages, posts, and post types THE OLD WAY (one at a time)? When you can mass-edit your most critical SEO settings with SEO Ultimate's Bulk Editor.
Remember, this was built for Agency grade SEO and that means not getting lost in the dashboard or spending hours doing something that should only takes minutes.
You'll thank us later when you can edit modules in bulk such as OpenGraph (for social networks, internal links, Titles, and Meta Tags, Meta Robots tags, Canonical URLs, and more…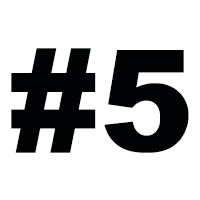 Semantic Tags – Uses Schema to Disambiguate Your Content…
Don't Mince Words in Your Content, Use Semantic Tags
As smart as search engines, AI and machine learning are, they still need hints and clues to determine the context of your content. Semantic tags leverage the power of linked data and communicate that my page is the same as (the top authority page on the topic) to clarify search intent.
You can also create a schema vocabulary within your website for human readers and bots alike (including the ability to link to important pages inside a tag)…
We've helped hundreds of thousands of webmasters get higher rankings in search engines since 2007. Now, it's your turn to get battle-tested results with SEO Ultimate PRO.
Great Plugin! This plugin is awesome… and the possibility of activating only the modules you want to use is great.
Easier to Use Than Yoast: Gave this a try after I experienced a number of glitches with Yoast, which is usually my go-to SEO plugin. My first experience has been very positive – the bulk meta description editor, in particular, works much better than the Yoast equivalent.
Easy to Use & Effective! Very easy to use and saves A LOT of time when re-doing internal link structures for my website.
People are searching, and SEO is about being FOUND!
Pricing Starts as low as $49 for a Single Site License

100% Satisfaction Guaranteed!
As others have said (and from my experience) this is the best SEO plugin I've found so far. Does everything I need it to and setup is straight-forward. This gets a lot of use in our office.
This is the best SEO by far. I have just paid for the newest paid version and it is amazing. It saves me hours and hours of coding specific schema and silo sculpting. Nothing else comes close!
I use this tool on every WordPress site I manage for the firm I work at. It's absolutely great, and it's the best one I've used to date.
3 Ways To Take Control of YOUR SEO in 2021
The first way is you simply start with a single site license (only $49) and watch our extensive video training in the member's area to cover the basics and how to use each feature. The plugin has a 30-day No-Questions-Asked Money Back Guarantee if it's not right for you.
Get more Advanced SEO Training by taking our in-depth 5-Week SEO Training course called SEO Bootcamp where each lesson is broken down into modules that cover:
Keyword Research and Competitor Analysis

Site Architecture (Which is best for your business and how to implement it).
Content Structure and How to Write Content that Ranks

Technical / On-Page SEO – From how to craft the perfect metadata, how to internally link, how to use schema to stand out in search, how to use canonical tags, and much much more.

Off-Page SEO – How to setup a syndication network so each time you publish your content builds its own links.

Let us Set it Up For You!
If you'd rather focus on your business rather than learning SEO, then you can have one of our staff members professionally install and setup the plugin for you and apply SEO best practices that best suit your application.
Professional Setup Includes:

Download, Installation, and Implementation of our 10 Step SEO Checklist.

Addition of Organization Schema or Local Business Schema

Internal Link Setup (Using the Deeplink Juggernaut) to leverage missed link opportunities.

Duplicate content prevention by adding canonical tags to thin content or similar content.

OpenGraph Setup (to ensure your site is optimized for social media).

Site architecture and content suggestions based on your most important keywords and how you can optimize them moving forward.

Choose SEO Setup from Checkout Page

Frequently Asked Questions!
Q: Can I Import my SEO Settings from YOAST, Other Plugins and Themes?
A: Yes! You can import settings like titles, meta descriptions, meta robots and more from plugins like the Yoast WordPress Plugin, All in One SEO Pack, and others as well as themes like Genesis, Headway and more.
Q: Does it Work with WooCommerce
A: Yes SEO Ultimate PRO does work with WooCommerce.
Q: Can I Get Support for the Premium Version?
A: Yes! If you experience any problems whatsoever, you can log in, create a ticket and get lightning-fast dedicated one-on-one support to resolve the issue quickly.
Q: What If I Need a Refund?
A: We have a 30 day – no questions asked – refund policy for all products. There are ZERO risks!
Q: Can I Keep Using the other Versions of SEO Ultimate?
A: Yes you could, however, it is not advisable, as we will not be providing support, updates or downloads for the FREE or + version. So, to ensure that you are using the latest secure version, we suggest you upgrade to the premium / PRO version to get future updates and support.
Q: Will My Current Settings Be Saved?
A: Yes! If you are using the SEO Ultimate+ and you upgrade, all of your legacy settings (with the exception of the Rich Snippets) will be imported automatically into SEO Ultimate PRO! Why? Because Google is always changing required fields so, we've upgraded the format for structured data and any legacy settings you have (you will be able to export in a notepad) to add back in as well as update any new required fields for schema to validate.
Q: Can I Do 301 Redirects with SEO Ultimate?
A: Yes! You can do 301 Redirects with SEO Ultimate PRO by using the File Editor Module which gives you control of the .htaccess file where you can add the link redirect.
Q: Has SEO Ultimate PRO Been Tested with the Latest Version of WordPress?
A: Yes! The Premium Version has been tested and works perfectly with the latest version of WordPress 5.5 and PHP 7.3 In addition, we update SEO Ultimate PRO regularly with new features and bugfixes.
Q: Do I Have to Renew My Site Licenses Yearly?
A: Yes! Licenses are required to renew annually. The annual fee ensures that the plugin continually gets new functionality, has support, remains actively developed, and code maintained.