You've Seen SEO Ultimate, But Have You Seen SEO Bootcamp ?
Get the Proven SEO Strategies to Rank Higher in Google (Not by Chance but by Design)
This Exclusive Content is a Sneak Peek of the SEO Bootcamp Member's Area.
Get this 5-Week in-depth SEO course FREE (Normally $497)
when you
purchase the Ultimate SEO Bundle (10 site license and Bootcamp combined for only $249)
Inside SEO Bootcamp, You'll Get Access to 5 Training Modules:
Each module contains several over-the-shoulder training video/lessons [See screenshot below].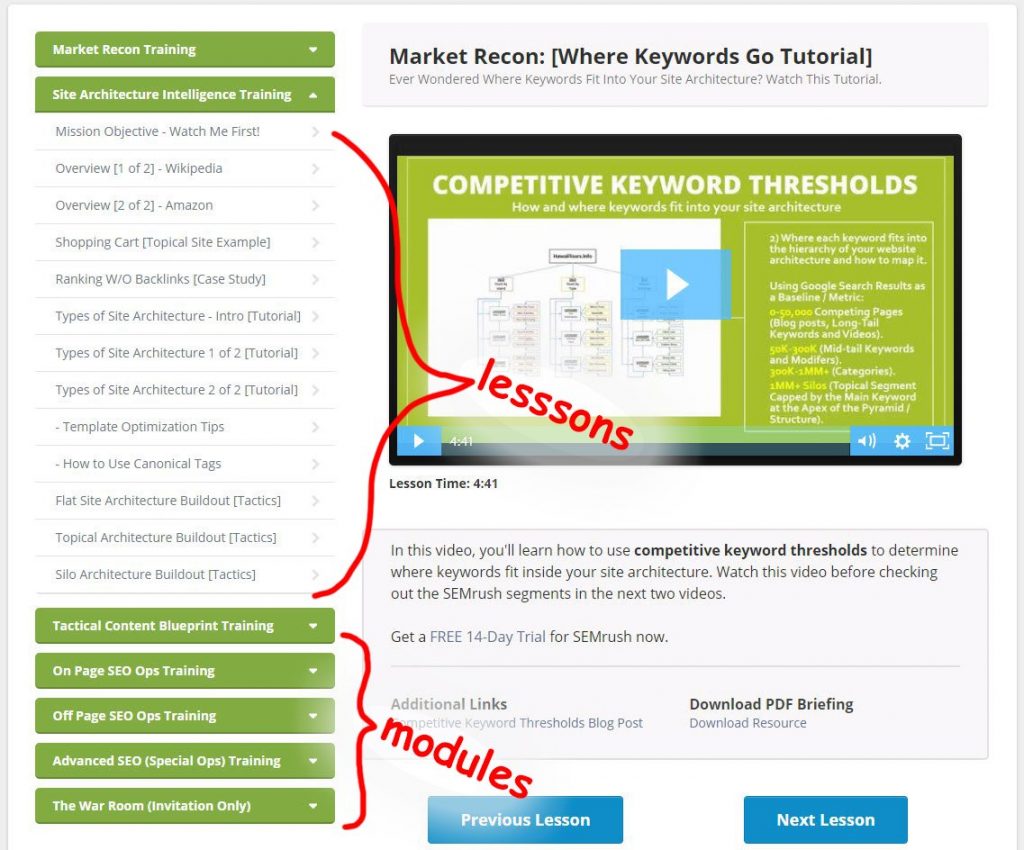 How is the SEO Bootcamp Course Delivered
Module I: Week 1 – Market Recon: Shows you how to conduct keyword research and competitor analysis to find the most profitable keywords, topics and questions that people are using to find products and services like yours.
Module II: Week 2 – Site Architecture Intelligence:​Shows you how to integrate the keywords you discovered into your site architecture. Types of site architecture covered in the training include flat, virtually themed, siloed or topical site architecture (for e-commerce) and which is best depending on your ranking objectives.
Module III: Week 3 – The Tactical Content Blueprint: Will teach you how to write content that ranks based on the proven semantic signals of the top 16 ranked competitors.
​Module IV: Week 4 – On Page SEO Ops: Reveals an insane arsenal of on-page technical SEO tactics and techniques from the trenches that you can use to start fresh or streamline existing pages.
Module V: Week 5 – Off Page SEO Ops: Will teach you exactly how to create social metrics and backlinks by leveraging the power of your RSS feed to augment and create ranking signals.
Advanced SEO Ops: Bonus Training – Special Operations, We'd tell you but… well, you know… just get access and see for yourself.
Each week a new module is released (over a 5 week period).